Hipline, 3270 Lakeshore Ave, Oakland, CA 94610
Shimmy Pop for Vision is back!
PBNC Board Member, Tanya Willacy, will be hosting the 3rd Shimmy Pop for Vision at the Hipline in Oakland on January 9th, 2016 to benefit Prevent Blindness Northern California programs.
It's a ladies' night out that will be filled with dancing and cocktails – all for a great cause.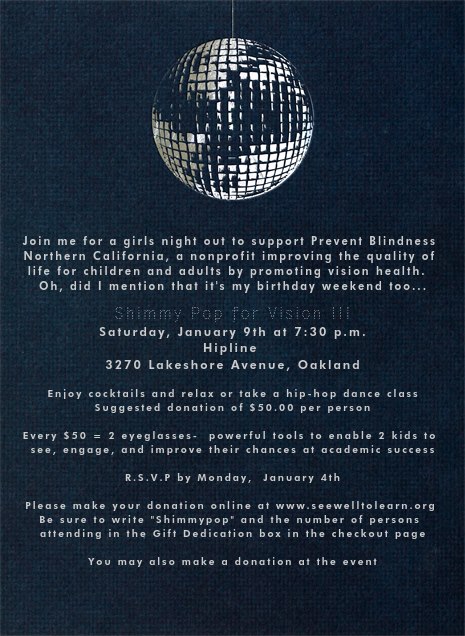 To find out what Hipline is all about, please visit: http://www.myhipline.com/