M. Kathleen Murphy, DNP, RN, NEA-BC, FAAN, Board Chair, Prevent Blindness, A.O. Stubblefield Professor of Nursing, University of Texas Medical Branch School of Nursing
Dr. M. Kathleen Murphy is a nursing leader with extensive background in public and community health issues, particularly among underserved populations. She has served in a variety of nursing leadership roles regionally, nationally and internationally. Currently, she is the Alice O. Stubblefield Professor of Nursing at the University of Texas Medical Branch (UTMB) School of Nursing. Dr. Murphy has a long-standing interest in policy and vision health and continues to advance work in both of these areas through leadership roles in not-for-profit and community agencies at the intersection of policy and practice.
Dr. Murphy is Chair, Prevent Blindness Board of Directors, and she also serves on the Advisory Committee to the National Center on Children's Vision and Eye Health. She is a fellow of the International Council of Nurses Global Nursing Leadership Institute (2018), Leadership America (2017), and the American Academy of Nursing (2015), and an alumna of the Robert Wood Johnson Foundation Executive Nurse Fellowship Program (2004-2007).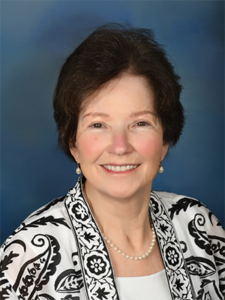 Jeff Todd, President & CEO, Prevent Blindness
Jeff Todd is President and Chief Executive Officer of Prevent Blindness, overseeing an organization dedicated to preventing blindness and preserving sight across all age spectrums.  Since 1908, Prevent Blindness has worked to prevent blindness and preserve sight across all age spectrums.  We do this by educating the American public on the importance of taking care of their eyes and vision, by promoting advances in public health systems of care that support eye health needs, and by advocating for public policy that emphasizes early detection of vision problems and access to appropriate eye care.
Jeff joined the organization in 2003 as Director of Public Health and later served as Chief Operating Officer until becoming President & CEO in April 2018.  His contributions to the organization include establishing the National Center for Children's Vision and Eye Health, a resource that promotes a continuum of eye health care for children across the country; fostering an annual national summit as a forum for the exchange of ideas relating to vision and public health; and overseeing the development of leading public health research, which has become widely used to capture the prevalence and cost of vision problems across the United States.
Rebecca Coakley, MA, CLVT, Director of Outreach, Children's Vision Rehabilitation Program at West Virginia University Eye Institute
Rebecca Coakley graduated from Marshall University with a Bachelor's Degree in Education, specializing in Elementary and Mentally Impaired, and later received a Master's Degree in Leadership Studies/Administration from West Virginia Graduate College.  In 1990, she received her Blind and Visually Impaired Certification from the University of Virginia. She is a certified Low Vision Therapist through ACVREP.  Rebecca has worked in the field of visually impaired since 1989.  She presents in the area of low vision nationwide and has chaired several task forces to establish low vision projects in other states and countries.  She has authored a chapter for NOAH in the area of low vision.  Rebecca is has taught courses for Southwest Missouri State, West Virginia and Salus Universities and is currently an adjunct professor at Marshall University Graduate College.  She serves as the Director of Outreach at West Virginia University for Children's Vision Rehabilitation Program and Appalachian Vision Outreach Program.  Under her direction, programs have been replicated in Missouri, Ohio, St Lucia, British Columbia, Alberta, and Egypt.  She has participated in delivering low vision services to San Blas Island, Panama where the Kuna Indians have the world's highest rate of oculocutaneous albinism (specifically OCA2), with an estimated frequency of 1:160.  In 2017, Rebecca was the Migel Medal recipient from American Foundation for the Blind.
As the director of CVRP, she is surrounded by a team of competent and highly educated members.  Terry Schwartz, MD (pediatric ophthalmologist), Paula Lang, MA, CLVT (program coordinator and low vision technology specialist), Ellen Blaydes, COMS and Bethanie Mateer, COMS (early intervention and O&M).  This multi-disciplinary team provides a comprehensive approach to low vision and addresses the needs of VI outside of the exam room.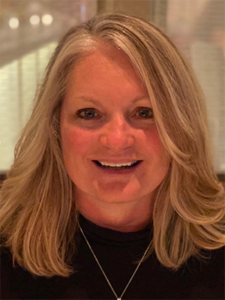 Anne L. Coleman, MD, PhD, Fran & Ray Stark Foundation Professor of Ophthalmology, UCLA Stein Eye Institute

Dr. Anne L. Coleman is the President of the American Academy of Ophthalmology and Director of the Academy's H. Dunbar Hoskins, Jr., MD Center for Quality of Eye Care. Dr. Coleman is the Fran and Ray Stark Foundation Professor of Ophthalmology in the David Geffen School of Medicine at UCLA as well as Professor of Epidemiology in the UCLA Jonathan Karin Fielding School of Public Health. She is Vice-Chair for Academic Affairs for the Department of Ophthalmology and Director of the Stein Eye Institute Center for Community Outreach and Policy.  In 2019 she was awarded the Bonnie Strickland Champion for Children's Vision Award by the National Center for Children's Vision and Eye Health at Prevent Blindness.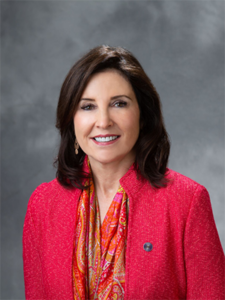 Shefa Gordon, PhD, Associate Director for Science Policy and Legislation, National Eye Institute, NIH

Shefa Gordon is the Associate Director for Science Policy and Legislation at the National Eye Institute. As the Director of the NEI Office of Program Planning and Analysis (OPPA), he leads planning, reporting, portfolio analysis, and legislative activities in vision research. His office is responsible for disease coding, scientific writing, developing annual Congressional budget justifications and Hearing testimony, and public health initiatives such as Healthy People 2030, and collecting evidence for the US Preventive Services Task Force. He co-led the NEI 2012 planning process, which ultimately segued into the NEI Audacious Goals Initiative. In response to a Congressional directive, he co-led creation of the NEI 3D Retinal Organoid Challenge Competition. He also served on an NIH advisory board to create a high school curriculum supplement teaching Evolution in Medicine.
Dr. Gordon has a BA in Biochemistry from Rice University. He then earned a PhD in Neuroscience at UC Berkeley, studying the connection between neural excitation and calcium regulation in asynchronous flight muscles in the fruit fly. He received a Presidential Management Fellowship to come to the NIH (National Institute of Diabetes and Digestive and Kidney Diseases) to conduct an evaluation of the Special Type 1 Diabetes Research Program, and also developed a strategic plan for type 1 diabetes research. He then served as a legislative fellow on the U.S. House Ways and Means Health Subcommittee, working on mental health and end-stage kidney disease policy.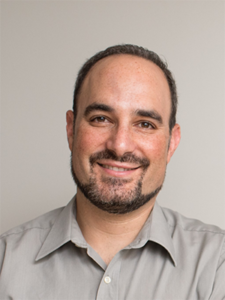 Peter Holland, CEO, International Agency for the Prevention of Blindness
Peter Holland is IAPB's Chief Executive. He has leadership experience in major organizations, including developing international policy, building effective partnerships, and tackling complex and controversial international issues.  He joined IAPB from OPM Group, a UK-based research and engagement consultancy. Before that he led on strategy at the Royal National Institute of Blind People (RNIB). He previously worked for the UK's Foreign and Commonwealth Office where he had a range of diverse roles including postings to India and senior policy positions on counter narcotics and Afghanistan, and international intellectual property policy. He began his career in the UK's National Health Service, spending 10 years developing primary services in south London.   Peter was a Harkness fellow in health services at the University of Washington in 1992/3.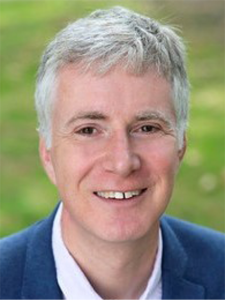 Sayoko (Sy) E. Moroi, MD, PhD, Chair and Director of the Department of Ophthalmology and Visual Sciences, The Ohio State University Wexner Medical Center
Dr. Moroi is a board-certified and glaucoma fellowship-trained ophthalmologist. She is the chair of the Department of Ophthalmology & Visual Sciences at The Ohio State University.  She has published on diverse topics that include pharmacology, glaucoma, genetics surgical outcomes, health services research, and public health topics. She is one of the senior editors and contributing author for the upcoming 7th edition Shields' Textbook of Glaucoma. Her research focuses on three broad areas of precision medicine, technology, and interdisciplinary neurosensory mechanisms of falls. Her goal in precision medicine is to discover genetic markers that drive intraocular pressure variation and those that predict response to glaucoma medications. Her goal in technology applications, such as head-mounted display augmented reality, is to enhance vision. Her goal in neurosensory mechanisms is to mitigate falls by understanding the complex interplay between vision, balance and the aging musculoskeletal system on mobility. Through team-based research, Dr. Moroi's hope is to prevent glaucoma-related blindness by improving glaucoma treatment outcomes.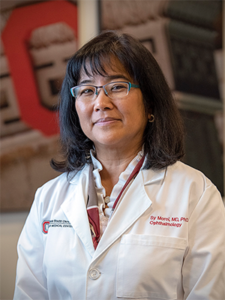 Araba Otoo, MPH, 3rd-year Optometry Student, The Ohio State University College of Optometry

Ms. Araba Otoo is a third-year student at The Ohio State University College of Optometry.  She holds a Master's degree in Public Health; Epidemiology and Biostatistics, with a concentration in Global Health from the University of Illinois at Chicago, School of Public Health. Ms. Otoo looks forward to integrating public health into the practice of optometry, expanding access to people in underserved communities to address health disparities that extend to vision and eye care that will improve eye and vision health outcomes in this population. Thinking about acting both locally and globally, she wishes to encourage preventive eye care among all populations and contribute to eliminating preventable blindness wherever it occurs.
Ms. Otoo has demonstrated commitment in helping those with impaired vision and promoting vision and eye health. She was previously a Global Impact Fellow for Unite for Sight in Ghana where she aided physicians in treating over 2,000 people with vision problems. She implemented a cross-sectional study over a span of two months where she successfully surveyed 260 women to investigate factors contributing to childhood blindness. In 2018, she reached out to the Illinois Society for the Prevention of Blindness, asking to volunteer. Within days, she successfully organized and co-hosted a radio talk show focused on glaucoma and the ocular implications of diabetes and hypertension for the WGHC Pan African audience in Chicago. During the next few months, she helped the ISPB team become more innovative, encouraging different ways of reaching community members, including outreach during summer street festivals and similar cultural events.
As an optometry student, Ms. Otoo continues to serve communities and to educate others about vision and eye health through events organized by the Ohio Optometric Association (OOA) Real Eyes Educational Program, the National Optometric Student Association (NOSA), Remote Area Medical (RAM), and the Fellowship of Christian Optometrists' mission trips to Jamaica.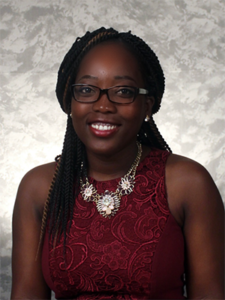 Penny Rosenblum, PhD, Director of Research, American Foundation for the Blind
Since January 2020, Dr. L. Penny Rosenblum has been the Director of Research at the American Foundation for the Blind. Prior to joining AFB, Dr. Rosenblum was a career-track faculty member at the University of Arizona for 20 years. Dr. Rosenblum has published and presented widely on a variety of topics related to individuals with visual impairments including preparing individuals to be non-drivers, math education for pre-algebra students, Nemeth code instruction, and topics related to personnel preparation. She resides in Tucson, Arizona with her husband Dennis.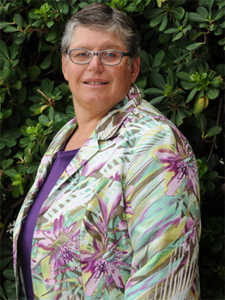 Victoria M. Sheffield, Vice President, International Agency for the Prevention of Blindness
Ms. Sheffield is a recognized leader in international eye health program development and hospital sustainability with over 48 years' experience in Africa, Asia, Latin America, the Middle East and Eastern Europe. She has traveled to 105 countries, lived in 5 countries on 4 continents including the UK where she was born, the Philippines, Italy, and Kenya, and has professional experience in 44 countries including the Ethiopia/Sudan famine/refugee crisis 1985-1986. Ms. Sheffield was President & CEO of the International Eye Foundation 1990-2020 where she represented IEF at WHO meetings in Geneva and continues to consult with IEF's Technical Advisory Group to the USAID Child Blindness Program. Ms. Sheffield has authored 25 articles, 5 book chapters, given 70 presentations at US and international conferences, and served as technical reviewer on 7 publications. Among her awards are an AAO Senior Achievement Award-2014 and Secretariat Award-2013, the Prince Abdulaziz Ahmad Al Saud Prevention of Blindness Award from the Middle East Africa Council of Ophthalmology (MEACO) at the joint AAO/MEACO meeting-2010, and the rank of Dame by HM Queen Elizabeth II in The Most Venerable Order of the Hospital of St. John of Jerusalem where she served on the St. John Eye Hospital in Jerusalem's Board of Trustees 2009-2015 chairing the Strategy Committee and serving on the Clinical Governance Committee. She was nominated to Who's Who in America and the Pinnacle Registry in 2020, is an Overseas Fellow of the Royal Society of Medicine-UK and is a member of DACOR-An Organization of Foreign Service Professionals.