In recognition of World Sight Day, this year on Thursday, October 12, Prevent Blindness and the Prevention of Blindness Society of Metropolitan Washington, DC are proud to host a vision screening event and Congressional lunch briefing on Capitol Hill. During this event, Members of Congress, legislative staff, and the public will have the opportunity to receive a free vision screening and learn about policies that promote vision and eye health in professional and occupational settings. Lunch is provided for briefing attendees. This event is sponsored by Amgen, Genentech and AbbVie.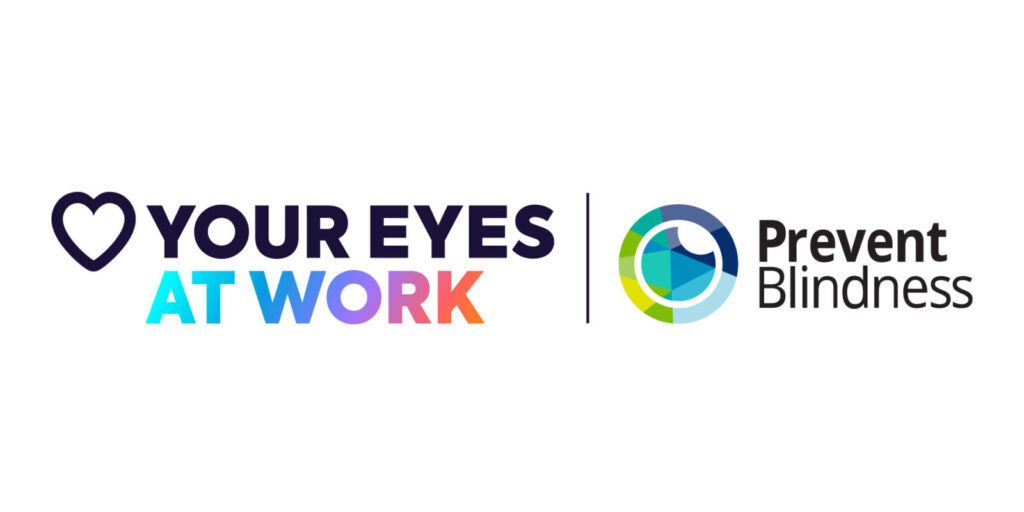 This event is free and open to the public and complies with all requirements for widely attended public events. Please RSVP at this link by Wednesday, October 11.
Briefing Agenda
10:00am – 12:00pm: Vision Screening Event Commences
12:00pm – 1:00pm: World Sight Day 2023 Congressional Briefing: Love Your Eyes at Work
1:00 – 2:00pm: Vision Screening Event Continues and Concludes
About World Sight Day 2023
Prevent Blindness is joining fellow eye health organizations, including the International Agency for the Prevention of Blindness, across the globe, to raise awareness about vision and eye health issues and promote access to eye care as part of "World Sight Day" on Oct. 12, 2023. This year's theme, "Love Your Eyes at Work," reflects the importance of protecting employees' vision in the workplace, and to call on policymakers, business leaders, and employers to prioritize the eye health of workers across all industrial, trade, professional, and occupational settings. For more information on World Sight Day, please visit: ​https://preventblindness.org/2023-world-sight-day/
About the Event
Starting at 10am until 12pm, attendees will be able to participate in a vision screening provided by the Prevention of Blindness Society of Metropolitan Washington, DC. The screenings will evaluate the individual's visual acuity and detect risk factors for glaucoma. The vision screening is free, and will provide individuals with information on their vision and eye health with appropriate referrals to eye care if needed.
From 12:00 – 1:00pm, Prevent Blindness will host a Congressional briefing that will feature the following presenters:
David B. Rein, PhD, MPA, NORC at the University of Chicago speaker with the NORC at the University of Chicago whose data collection and analysis has yielded new perspectives on how Americans access eye health care services through different levels of coverage and as based on what type of employment they are engaged in with compelling information on disparities in access to eye care and coverage policies.
Vivian Fridas, Public Policy Specialist, National Industries for the Blind and Manager, Advocates for Leadership and Employment Program, who will share the perspective of a patient who lives with vision loss and how it has impacted her professionally.
Caren Forsten, Chief Executive Officer, Prevention of Blindness Society of Metropolitan Washington, DC who will offer observations in community health approaches to vision and eye health.
Sara D. Brown, MPA, Director of Government Affairs, Prevent Blindness will moderate the conversation and provide context around various policies that can help prevent blindness and preserve sight for all working Americans.
Congressional legislators, staff, and the public will come away from the event understanding:
How vision loss can affect people on a personal and professional basis based on how they can access vision and eye care services through insurance and coverage policies as well as observations around community-based approaches to eye care,
The CDC's Vision Health Initiative and its role in conducting public health surveillance, data analysis, and epidemiology to inform state and community-level interventions around vision loss and how Americans access eye care,
The importance of vision and eye health in professional settings and how employers can improve access to care and work accessibility for those who live and work with vision loss and blindness.
How data informs policies around equitable access to eye and vision care services.
Please email [email protected] with any questions.